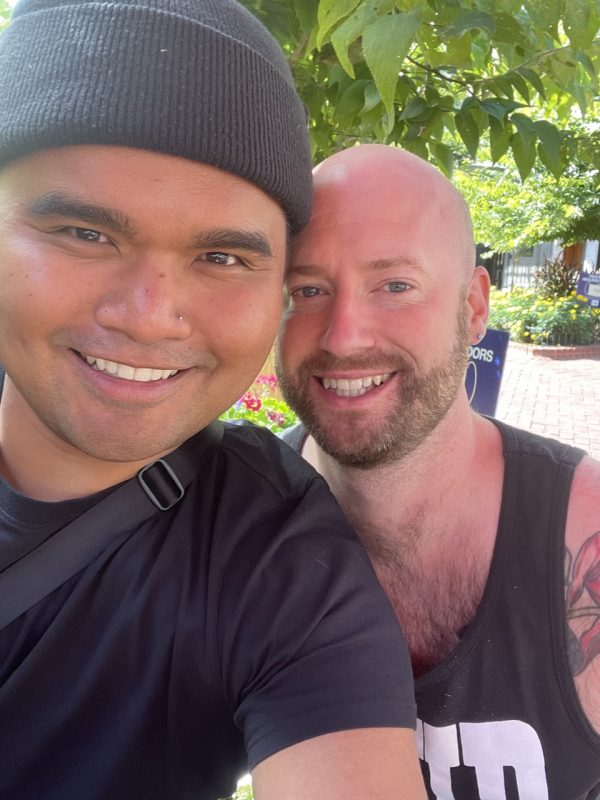 What's more fabulous than a drag queen? Two drag queens! Meet Derek and Jeff, the dynamic duo who are going to snatch this crown… Two crowns? Is there a crown?
Jeff is community minded, spending his days working at Openhouse. When he is not serving LGBTQIA+ seniors, Jeff helps people achieve their wellness goals as a fitness coach. When he's not helping others, he spends his time tinkering away with something creative, teaching himself how to paint a mug, sewing together a cute look, and stringing together a few dance moves. It's time to bring Stella Wreck into the spotlight!!
Derrek enjoys vegetarian cooking, gardening, cycling, and leading a sing-along on the piano or the guitar. He spends his days helping to educate children at San Francisco Friends School. Whether he's dancing in the streets, working, or creating his drag persona Pearl Reckless, Derek is always looking forward to being back at home recharging on the couch with his favorite cuddle buddy Jeff.
Please donate so Derek and Jeff and push their relationship to the next stage – performing in drag together!
Derek & Jeff .'s Donors
Anonymous
Often Raines
Fred S-Z
Sam Pierce
Daniel O
Ian McAllister
Joanna Solins
Sam Levens
Laurel Brechtel
Maureen Ray